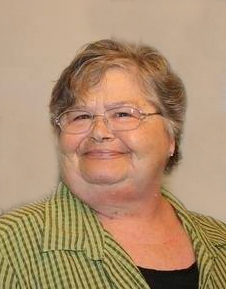 Elsie Jane (Short) Mallo, age 76, of Constantine, passed away Monday, January 1, 2018 at her home. She was born in West Virginia on November 5, 1941, a daughter of Bandy and Fredia Rose. On December 28, 1988, she married Mahlon Mallo in Constantine. She was a member of the Porter Baptist Church. Elsie enjoyed shopping and spending time with her family.
Elsie is survived by her husband Mahlon Mallo of Constantine, children Connie Chenault of Three Rivers, Sandra Walker of Constantine, Barbara Rose of Mottville, Jeff (Lisa) Mallo of Three Rivers, and Jeannie (Denny) Harris of White Pigeon; sister in laws Martha (Bob) Gage of Sturgis, Julia Chester Combs of Rome City, and Joyce Riemer of Three Rivers; brother in law James Mallo of Constantine; 19 grandchildren, 15 great grandchildren, 6 great-great grandchildren, and several nieces and nephews.
She was preceded in death by her parents, sisters Louise Carter and Merril Barrett, brothers Jim Short and Hoburt Short, brother in laws Rolon McCuen, Jim Weagley, John Riemer, and Tom Barrett; sister in laws Doris Mallo and Betty Weagley; nephew Rex Mallo; and grandson Joey.
Relatives and friends will be received Wednesday from 6 to 8pm at Eley Funeral Home, Constantine. Religious services will be held on Thursday at 11 am at Porter Baptist Church with Pastor Randy Peterson officiating. Interment will be in Constantine Township Cemetery. Memorial contributions may be made to Porter Baptist Church. Online condolences may be left for the family at www.eleyfuneralhomes.com.