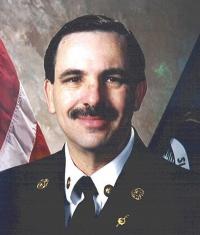 Danny W. Cross, 68, of Beaumont, Texas, passed away on February 8, 2018, at Baptist Hospital in Beaumont.
Funeral services will be 2:00pm, Sunday, February 11, 2018, at Woodland Baptist Church in Beaumont. Officiating will be Reverend Bob Boone. Burial will follow at Haven of Rest Cemetery in Beaumont.
Visitation will be from 5:00pm-8:00pm, Saturday, February 10, 2018, at Claybar Kelley-Watkins Funeral Home in Beaumont.
Born in Deville, Louisiana, on December 3, 1949, he was the son of Daniel H. Cross and Emma Olivia (Denny) Cross. Danny moved to Beaumont in 1955 where he attended French High school and graduated in 1968. After high school he attended Lamar University. He retired from the Beaumont Fire Department as a Captain after 22 years. Danny then went to work as the Fire Chief for Three Rivers Fire Department for 12 years. He then returned to Beaumont and rejoined Beaumont Fire Department, where he went to work in administration. Danny had a lifelong passion for baseball, loved to listen to country music, and was an extremely hard worker.
He is survived by his wife, Brenda Ford Cross; the mother of his children, LeeAnn Cross Buchanan; daughters, Kimberly Humphrey and husband, Jerry, Jr of Vidor and Theresa Robinson of Hutto; sons, Matt Cross and wife, Margaret of Traverse City, Michigan and Tim Cross and fianceé, Bonnie Brown of Lumberton; grandchildren, Duncan Lavine, Colin Lavine and wife, Morgan, Fallon DeLorey and husband, John, Christian Robinson and his wife, Heather, Alaina Robinson, Trevor Clement, and Hunter Clement; great-grandchild, Rylee Lavine; and his siblings, Nathan Cross and wife, Jo Ann, Wanda Boaz and husband, Eldreage, Lois Goswick and husband, Carroll, Violet Lowe and husband, Donald, Jennie Massey and husband, Joe Jayne, David Cross, Mary Kopydlowski and husband, Mike.
Honorary pallbearers are past and present Beaumont Fire Department Members
In lieu of flowers, memorial contributions may be made to Woodland Baptist Church 1860 W Lucas Dr., Beaumont, TX 77706.