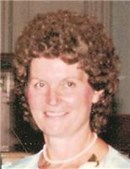 Harriett F. Rowlson, age 80, of rural Colon, passed away at the Glenn Arbor Hospice Residence in Battle Creek.
Harriett was born Nov. 28, 1937, in Hillsdale, a daughter of the late Basil and Lucille (Clark) Van Wormer.
She had made her home in the Colon area for most of her life and had worked for Colmer Company from 1966 to 1996, when she retired. Harriett was a member of Colon Baptist Church.
On May 14, 1988, she married Russell Thomas Rowlson in Sherwood. He preceded her in death in 2014.
She is survived by a daughter, Shirley English and husband, Anthony Miller II of Kenosha, Wis.; step-children Diane (Harold) Followell of Climax, Kevin (Ekky) Rowlson of Climax and Brenda (Brian) Woodard of Battle Creek; a daughter-in-law, Ann Connolly; a grandson, Charles English IV (Jennifer Luley); step-grandchildren Jalen and Gage Woodard; great-grandchildren Malachi and Caelan English; two brothers, Everett (Sherrin) VanWormer of Union City and Hershel (Jewel) VanWormer of Coldwater; a sister, Shirley (Bob) Abendroth of Dowling; and many nieces and nephews.
She was preceded in death by an infant daughter, Cynthia Jane; a son, Charles English III; a grandson, Zach English; and three brothers, George, Clyde and Sheldon VanWormer.
The family will receive relatives and friends from 2 to 4 p.m. and 6 to 8 p.m. Friday at Schipper Funeral Home in Colon. A funeral service celebrating the life of Harriett F. Rowlson will be at 11 a.m. Saturday, Feb.10, 2018, at Colon Baptist Church, with the Rev. David J. Farrell officiating. Private burial will take place in Sherwood Cemetery.
If desired, the family suggests memorials be made in memory of Harriett to Colon Baptist Church.