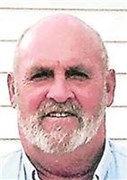 James L. Saxman, age 75, of Leonidas, passed away Sunday, Feb. 25, 2018, at his home, following three years of failing health.
Jim was born Dec. 11, 1942, in Battle Creek, a son of the late Wesley H. and Gertrude C. (Cooley) Saxman.
Jim lived most of his life in the Leonidas area, graduating from Colon High School with the class of 1961.
On Oct. 1, 1977, he married Linda Mikolajczyk in Leonidas.
He had worked for Eaton Corporation in Marshall for 35½ years, retiring in 1997. He also had raised pigs and farmed from 1967 to 1990.
His passion was the outdoors. He was a member of NRA, Pheasants Forever chapter 615, Ducks Unlimited, Delta Waterfowl Association, MUCC and NTA.
He is survived by his wife, Linda Saxman of Leonidas; children James (Tammy) Saxman of Florida, Tammy (Donnie) Hogle of Florida, Janine (Ron) Wells of Indiana and Dennis (Shaunna) Saxman of Leonidas, three sisters, Judith (Carl) Quirin of Sturgis, Kathryn (Leon) Barrett of Colon and Mary Ellen (Sam) Otterpohl of Land O'Lakes, Wis.; a sister-in-law, Marilyn Saxman of Colon; several grandchildren and great-grandchildren; his mother-in-law, Dorothy Saxman of Leonidas; four stepbrothers and stepsisters; and several aunts, uncles, cousins, nieces and nephews.
The family will receive relatives and friends 2-4 p.m. and 6-8 p.m. Thursday at Schipper Funeral Home in Colon. Funeral services celebrating the life of James L. Saxman will be at 11 a.m. Friday, March 2, 2018, at Factoryville Bible Church, with viewing from 10-11 a.m. Cremation will follow and private interment of ashes will take place at a later date.
If desired, memorials may be made in memory of Jim to Pheasants Forever Chapter 615. Envelopes are available at the funeral home.