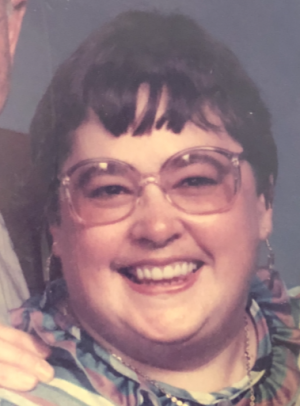 Sondra T. Pierce, 68, of Centreville, passed away on Thursday, February 8, 2018 at Fairview Nursing Home. She was born in Kendallville on August 9, 1949, a daughter of the late Carl and Glema (Preston) Hochstetler. Sondra graduated from Three Rivers High School in 1968. On February 25, 1983, she married Don Pierce in Centreville. He preceded her in death on February 17, 2002. Sondra worked as a cook at Fairview Nursing Home and also as the St. Joseph County jail cook through Fairview. She was a member of the Centreville United Methodist Church and Three Rivers Eastern Star #210. She enjoyed photography, especially of sunrises and sunsets, and collecting dolls.
Surviving Sondra are her brothers Anthony (Linda) Hochstetler of Centreville, Timothy (Linda) Hochstetler of Centreville, and Kristopher (Delilah) Hochstetler of Harlingen, TX, and many nieces and nephews.
She was preceded in death by her parents, husband Don Pierce, and sister Linda Hochstetler.
Cremation has taken place. Relatives and friends will be received at Centreville United Methodist Church on Tuesday, February 13 from 10 to 11am. Memorial services will follow at 11 am. Pastor Emily Hansson and Pastor David Peterson will officiate. Interment will occur in Prairie River Cemetery at a later date. Memorial contributions may be made to Howardsville Christian Schools or to Centreville United Methodist Church.
Arrangements were entrusted to Eley Funeral Home, Centreville. Online condolences can be left for the family at www.eleyfuneralhomes.com.