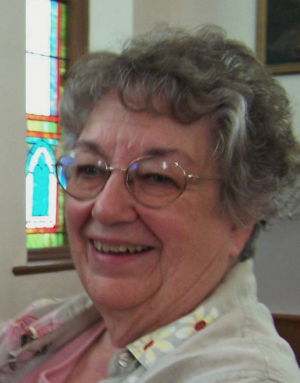 Elizabeth "Betty" Powell, age 85, Three Rivers, passed away Monay, March 26, 2018 at Bronson Methodist Hospital after sustaining injuries from an automobile accident. She was born June 20, 1932 in Napoleon, a daughter of Earl and Lydia (Fisher) Kirkbride. Betty attended Napoleon Public Schools, graduating in 1951. She went on to obtain her RN degree from Jackson Foote Hospital. On September 1, 1956, she married Elton Powell at the Constantine Methodist Church; he preceded her in death on January 7, 2018.
Betty worked as a registered nurse for most of her life. She became a parish nurse and started the Constantine Soup Kitchen as part of her training. Betty also helped with the Women's Jail Ministry program at the St. Joseph County Jail.
Betty enjoyed flying kites, fishing, golfing, was an avid Michigan Fan, and a member of the Constantine United Methodist Church.
Surviving Betty are her sons Melton (Anne) Powell, Three Rivers and Curtis (Beth) Powell, Plainwell, grandchildren Bradley (Mollie) Powell, Nathan Powell, and Mariah Powell, and 1 great granddaughter on the way.
She was preceded in death by her parents, husband, and half sister Mary Kellogg.
Relatives and friends will be received Saturday, March 31, from 6 to 8PM at Eley Funeral Home, Constantine. Religious services will be at the Constantine United Methodist Church on Monday, April 2, at 11AM. Interment will follow in Constantine Cemetery. Memorial contributions can be made to Constantine United Methodist Church or Constantine Soup Kitchen. Online condolences may be left for the family at www.eleyfuneralhomes.com.