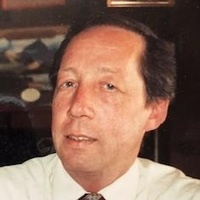 Daniel Lee Davis, age 68, of White Pigeon, passed away on Saturday, March 17, 2018 at Kairos Dwelling in Kalamazoo. He was born in Napoleon, OH on June 11, 1949, a son of Normal and Beulah (Durham) Davis. Dan graduated from Napoleon High School  in 1967. On November 18, 1988, he married Vicki Reiff in Napannee. Dan worked at Shadow Cruiser in Bristol, and previously at Red Bird Bar in Bristol. He enjoyed fishing, loved to watch TV and cook, and enjoyed listening to music.
Surviving are his wife Vicki Davis of White Pigeon and brother Warren Davis of Tennessee. He was preceded in death by his parents.
Cremation has taken place. Arrangements were entrusted to Eley Funeral Home, Constantine. Online condolences may be left for the family at www.eleyfuneralhomes.com.