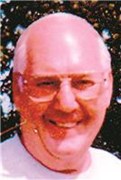 Earl Gene "Woody" Woods, age 80, of Sturgis, passed away Sunday evening, March 25, 2018, at Borgess Medical Center in Kalamazoo.
He was born June 8, 1937, in Sturgis, a son of the late Gerald and Genivieve (Poe) Woods.
Woody was a lifelong Sturgis resident and graduate of Sturgis High School with the class of 1955.
On July 1, 1977, he married Elaine (Weldon) Wallman at First United Methodist Church in Sturgis.
Most of Earl's working life was involved in the lumber industry. He retired May 31, 1991, from Northern Cashway Lumber Company in Howe, Ind., following 26 years of dedicated employment.
Earl was proud to have served his country in the U.S. Army. He was a member of Capt. John J. Kelley Post #1355 VFW and Neuman-Wenzel Post #73 American Legion. He enjoyed woodworking, fishing, working and tinkering around his house and classic automobiles, especially his restored 1955 Mercury.
He is survived by his loving and dedicated wife of 40 years, Elaine; his children, Cindy Augestine of California, Cathy Paukune of Colon, Randy Woods of Sturgis, Jeff Woods of Texas, Terri (Doug) Oxender and Robin (John) Adamski of Burr Oak; a sister-in-law, Deb Woods of Sturgis; his aunt, Effie Woods of Sturgis; and several grandchildren, great-grandchildren, nieces and nephews.
He was preceded in death by his parents; and three brothers, Donald Woods, Robert Woods and Gail Woods.
In accordance with his wishes, cremation has taken place. A memorial graveside service and burial of the ashes with full military honors will take place at a later date, to be announced.
The Hackman Chapel of Hackman Family Funeral Homes, 114 S. Nottawa St., Sturgis, is entrusted with arrangements.
The family suggests those wishing to make a memorial donation in Mr. Woods' memory consider the charity of one's choice .
His obituary is also at www.hackmanfamilyfuneralhomes.com, where personal messages of support may be left for the family.