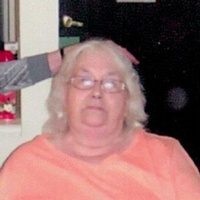 Joanne M. Deihl, age 76, of Centreville, passed away on Thursday, March 1, 2018 at Bronson Hospital in Kalamazoo. She was born in Coldwater on August 8, 1941, a daughter of Roy Birch and Dorothy Dodge. Joanne graduated from Coldwater High School in 1959. After high school, she obtained her nursing degree at the Coldwater Hospital, where she worked for several years.
Joanne had been previously married to Kenneth Myers, Jerry Dowell, Sr., and David Deihl. David preceded her in death on December 15, 2011. She enjoyed playing bingo, crocheting, but most of all, spending time with her grandchildren.
Surviving Joanne are her children Florine Michael of Centreville, Chauncey "Clayton" (Debbie) Myers of Bronson, Rebecca (Terry) Myers of Battle Creek, Debra (Nathanial) Jones of Battle Creek, and Jerry "JR" (Missi) Dowell, Jr. of Centreville; grandchildren Chad, Brad, Amy, Jennifer, Julius, Isiah, Jalen, Tennille, Tiara, Joey, Jayden, Mya, McKenna, Ashley, Andrew, Austin, Raymond, CJ, Selena, and Savannah; and several great-grandchildren. She was preceded in death by her parents, son Kenneth Myers, Jr., and husband David Deihl.
Cremation has taken place. Memorial contributions can be made to the family c/o Jerry Dowell, Jr. Arrangements were entrusted to Eley Funeral Home, Centreville. Online messages may be left for the family at www.eleyfuneralhomes.com.