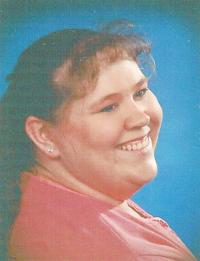 Karen Ann Astling (Connelly), age 48, of White Pigeon unexpectedly went to be with the Lord on Saturday, March 17, 2018 at her home. She was born on April 2, 1969 in Three Rivers, the daughter of Jim and Peg Connelly. She was a resident of Constantine and White Pigeon all of her life and graduate of Constantine High School in 1987.
She was employed all of her life in food service at The Country Table in White Pigeon, Applebees in Sturgis, last at the Blue Gate Restaurant in Shipshewana.
She enjoyed researching her family lineage, bowling, active in the Girl Scouts, and most of all time with her family.
She married Karl Astling on February 2, 2000 in Las Vegas. He survives with her daughters Kasey Willis, Autumn (LaVon) Miller and Paige Willis; grandsons Mason Lytle, Timothy Miller, Seth Miller, Leeland Miller; parents Jim and Peg Connelly; sister Pauline (Nick) Rocha; brother James Connelly; sister-in-law Alicen Willis; several nieces and nephews. Preceded by her in-laws Floyd and Donna Astling.
A Celebration of her life will be held from 12 noon to 4 p.m. on Saturday, April 7, 2018 at the St. Joseph Catholic Church, 16603 US-12, White Pigeon. Cremation has taken place with interment of cremains in White Pigeon Township Cemetery. Donations may be directed to the family or the White Pigeon Lions Club. Arrangements by the Farrand Funeral Home of White Pigeon.