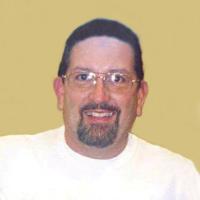 Kenneth J. "Joe" Rowe, 61, of Dowagiac, passed away on Tuesday, March 13, 2018, at his home.
A Celebration of Life Service will be held at 12 p.m. on Saturday, March 17, 2018, at Clark Chapel, 405 Center St., Dowagiac. Burial will follow at Indian Lake Cemetery. Visitation will be one hour prior to the service from 11 a.m. to 12 p.m., also at the funeral home. Those wishing to send a condolence or sign the guest book online may do so at www.clarkch.com.
Ken was born on July 7, 1956, in Muskegon to the late Kenneth Rowe and Shirley J. Rowe-Grim. He graduated from Cassopolis High School in 1974. On Nov. 26, 1977, he married Theresa Hill and from this union came two daughters, Christina and Michelle. Ken enjoyed playing the piano and listening to music, he even wrote several songs. He was a "Handy Man" and also liked working on cars, restoring many muscle cars. Most of all, Ken loved spending time with his family and was proud of his daughters. He was looking forward to becoming a grandfather in June.
Ken is survived by his daughters, Christina (Michael Trevino) Bainbridge and Michelle (Steven) Mullins; sisters, Sara Curry, Darlene Morgan, Shirley (Hilbert) Evans; former wife of 36 years, Theresa Rowe; godson, Kavyon Mac McKnight; many nieces, nephews, great-nieces, great-nephews and loyal companion, his dog Lulu.