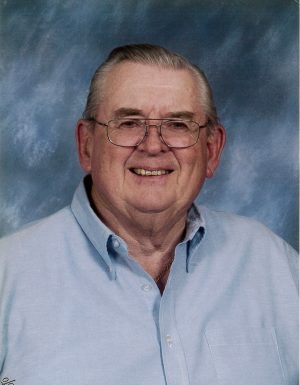 Paull R. Rambadt went home to be with his Lord and Saviour on Tuesday evening, March 20, 2018. Paull was born on Veteran's Day in 1934 in Centreville, the son of Leslie and Hilda (Paull) Rambadt and was a lifetime resident of the Centreville area. Paull was employed at the Kirsch Company until his retirement. He also operated a landscape business for many years. He married the love of his life, Judith (Rose) Rambadt on May 1, 1955, and she preceded him in death.
Paull loved to hunt and fish, especially at his beloved Hawks, Michigan. He was a life-long member of St. Paul Lutheran Church in Centreville. Paull is survived his son, Steven (Maria) Rambadt; a daughter, Elaine (Wayne) Skalnican; his sister, Suzanne; and many wonderful in-laws, grandchildren, great-grandchildren, nieces, and nephews.
The family will receive friends from 12:30 to 2 pm Saturday, March 24, 2018 at St. Paul Lutheran Church in Centreville. Funeral services will begin at 2 pm Saturday at the church with Rev. David Grimm officiating. Burial will follow in Prairie River Cemetery. It is suggested that memorials be directed to St. Paul Lutheran Church, 600 W. Burr Oak, Centreville, MI 49032. Arrangement were by the Eickhoff Funeral Home of Mendon.