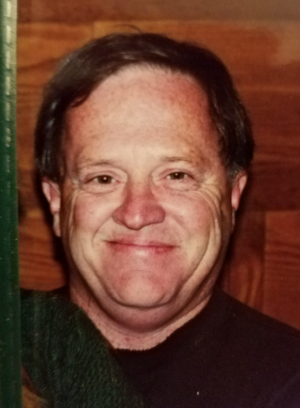 Stewart M. Nickell, age 72, of Portage, formerly of Constantine, passed away on Thursday, March 1, 2018 at Borgess Medical Center. He was born in Sturgis on August 2, 1945, a son of R. Dale and Elizabeth "Betty" (Stewart) Nickell. Stewart's family grew up in Constantine, moved to Ridgway, CO, and finally to Brookings, OR where he graduated from High School in 1963. Stewart was drafted in the United States Army in 1969 and served in the 502d Admin Co. 2nd Armored Division at Ft. Hood, TX 4th Army until 1971; he received the Expert (Rifle) commendation while serving.
Stewart then attended Oregon State University where he obtained his Bachelors Degree and moved back to Constantine to work for E.L. Nickell Company in the 1970's. During this time, Stewart completed his Masters Degree from Western Michigan University and went on to teach history, philosophy, and political science at Glen Oaks Community College for the next 30 years. He also previously worked for Niles Steel and Tank.
Stewart's pride and joy were his children and grandchildren. He loved his family, his job at the college, and spending time with his friends. He was an avid golfer, a fan of Oregon State U., enjoyed playing baseball, and would frequently eat at Dad's Place in Three Rivers with his friends. He was a member of the Constantine American Legion, Three Rivers Elks, Three Rivers Moose, and Sauganash Country Club.
Surviving are his children Adrienne (Will) Burnsed of Scotts and Joe (Maria) Nickell of Lake Odessa; grandchildren Adelyn, Lilah, and Henry Burnsed and Charlotte and Judah Nickell; and siblings Ann Nickell Ferrell and Bill Nickell both of Medford, OR. He was preceded in death by his parents.
Cremation has taken place. Relatives and friends will be received at Eley Funeral Home, Constantine, Thursday, March 8th from 10 to 11AM where memorial services will follow at 11AM. Interment of ashes will be in Woodruff Memorial Gardens Cemetery in Wolcottville, IN. Memorial contributions may be made to St. Joseph County Animal Control. Online condolences may be left for the family at www.eleyfuneralhomes.com.