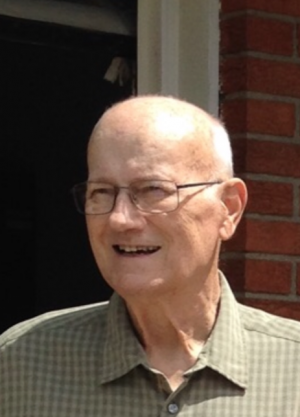 Dale R. Lucas, age 86, of Constantine, went to be with the Lord on Tuesday, April 10, 2018 in his home. He was born on November 3, 1931 in Marcellus, a son of Raymond and Elsie (Buck) Lucas. Dale moved to Constantine at age 13 attending Constantine High, graduating in 1950. He excelled in basketball and baseball. Dale continued to play softball as a young adult holding the record for highest batting average to this day. He enjoyed bowling, golfing, hunting and was an avid knife collector.
Dale married his wife of 61 years, Lois Alene Hughes on July 30, 1955. They were members of the Messiah Lutheran Church where Dale served on the Board of Trustees and volunteered his time in many ways, including his cooking skills for breakfast.
Dale was employed by KG Gemeinhardt Musical Instruments in Elkhart for 38 1/2 years. He previously worked at CG Conn's in Elkhart, Stewart Co. Mobile Homes in Bristol, and farmed for 5 years.
Surviving are his son Mark Lucas of Constantine, daughter Marsha (Robert) Guldi of Grand Rapids, grandchildren Rayanna Lucas and Mark R. Lucas, brother Paul (Bette) Lucas of Constantine, and several nieces and nephews.
Dale was preceded in death by his parents, wife, sisters Mildred Hayden, Margaret Freed, and Ruth Proctor, and brother Rex Lucas.
Relatives and friends will be received at the Eley Funeral Home in Constantine on Tuesday, April 17 from 2 to 4 PM with religious services following at 4:00 PM. Pastor Rick Pirtle will officiate. Cremation will follow services. Interment of ashes will be in the Constantine Township Cemetery.
Memorial contributions may be directed to the funeral home to help with expenses. Online messages may be left for the family at www.eleyfuneralhomes.com.