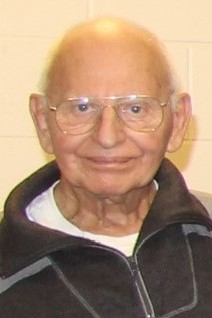 Mr. Gilbert Wayne Timm, age 78, of Three Rivers, passed away peacefully at his home on March 6, 2018 surrounded by his loving family. He was born on August 17, 1939 in Three Rivers, the son of the late Gilbert Henry and Madelyn Louise (Leister) Timm.
Wayne's childhood was spent on the family farm and it became his first love. He loved raising many baby animals ranging from raccoons to foxes. He graduated from Constantine High School in 1957 and then attended a year at Tri State University studying mechanical engineering. He came home and married the love of his life, Charlene (Huff) on April 30, 1958. Wayne started his working career at the Rocky River Paper Mill and then moved on to W.F. Wells, the Riviera Theatre, and after 32 years of service, he retired from the Johnson Corporation in 1998. Upon his retirement he began his second childhood with his Granddaughter, Taylor. He carried her on his shoulders and together they explored the world.
He joined the Lockport Township Board in 1988, eventually becoming the clerk and remained active on the board until his passing. He was a member of the Elks Club and a lifetime member of the First Presbyterian Church where he served as a Sunday School Teacher and Deacon. He enjoyed attending Center Park United Methodist Church, where his granddaughter sings in the praise team.
He was an early riser often meeting with the guys and his close friend Dave Eggleston for coffee on the weekends. He loved fishing and especially his yearly trips with Steve Babcock, where they traveled up to Canada to fish Blue Gills on Rice Lake. He coached Little League Baseball starting with Tball up to Mickey Mantle during his son's youth. He was a devoted family man whose kindness and helping hand for others and his ability to always make his children feel special will be dearly missed by all who knew him.
Wayne leaves to cherish his loving memory, his wife, Char, of Three Rivers; one daughter, Kelli (Rob) Atkinson, her daughter and beloved granddaughter, Taylor Rider both from Three Rivers; brothers, James "Jim" of Constantine and Jerry (Pat) of Schoolcraft; god daughter, Sheila Peterson of Three Rivers. He had a special place in his heart for Steve and Tammy Babcock, Steve and Jeanne Viscik, and his beloved border collie "Bonnie".
Wayne was preceded in death by his parents and one son, Michael Wayne Timm in 2015.
A celebration of Wayne's life will take place at 11:00 a.m. on Monday, April 30th, 2018, which would have been Wayne and Char's 60th wedding anniversary, at the First Presbyterian Church with Pastor Marty Culver and Rev. Brenda Deily officiating.
Memorials may be donated to C.O.A. Kinship Care. Envelopes available at the Hohner Funeral Home in care of Wayne's arrangements. Online condolences may be left at www.hohnerfh.com.