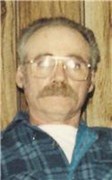 Marvin J. Smith, age 80, of Burr Oak, passed away Saturday, April 14, 2018, at Bronson Methodist Hospital in Kalamazoo.
He was born April 25, 1937, in Bronson, Mich., son of the late Emmett and Viola Smith.
Marvin was a lifelong Bronson and Burr Oak area resident and was a graduate of Bronson High School with the class of 1955.
Most of Marvin's working life he was self-employed farming, concrete work, trucking and he and his brother Evert were care takers for several cemeteries in Branch and St. Joseph Counties. He had also been employed by Cronkhite Vault Service in Bronson for over 20 years and he enjoyed working at Tractor Supply in Sturgis for several years.  Marvin served his country in the National Guard.  He was a longtime active member of the Bronson Kiwanis Club where he always found time to participate in nearly all the many activities including the annual wild game supper, pancake breakfasts and the cotton candy booth at the Branch County Fair. He enjoyed bowling and was a league bowler at the Bronson Strike Zone for many years and he loved the outdoors especially when he was hunting or fishing.
He is survived by one son: Marvin (Sue Smith) Smith Jr. of Sturgis; one daughter: Pam G. Smith of Charlotte; three grandchildren: Karissa Smith Garn, Jessica Smith Glass and Eric Hapeman; two great grandchildren: Cage and Caleb; one brother: Evert (Linda) Smith of Bronson; one sister: Janice Smith of Milwaukee, Wisconsin; longtime friend: Monique and several nieces and nephews.
He was preceded in death by his parents; two daughters: Julia Smith and Joyce Smith and infant son: Richard Smith.
The family will receive friends from 2 to 4 p.m. and 6 to 8 p.m. Tuesday at the Hackman Chapel of Hackman Family Funeral Homes, 114 S. Nottawa St., Sturgis, MI 49091, 269-651-2331. Funeral services celebrating the life of Marvin J. Smith will be held at 2:00 P.M. Wednesday at the funeral home. A graveside committal will follow the service at Pleasant Hill Cemetery in Bronson.
Memorial donations would be appreciated to the family to help with expenses.
The obituary is also at www.hackmanfamilyfuneralhomes.com where personal messages of support may be left for the family.