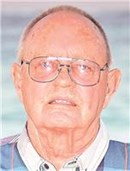 Ralph H. Ford, age 74, of White Pigeon, died unexpectedly on Tuesday, April 10, 2018 in St. Joseph. He was born May 22, 1943, in Joliet, Ill., a son of Gaylord and Margaret (Brown) Ford. In 1961, he graduated from Paw Paw High School, and he was an Air Force veteran. Over the years, Ralph owned and operated several restaurants, including Tastee Freeze in Paw Paw and White Pigeon and Lakeside Loft in Sturgis.
He was preceded in death by his parents; and by a brother-in-law, Paul Davies. Surviving are his wife of 40 years, Susan Ford; two children, Glen Ford (Danielle Dragan) and Megan (Jesse) Ogden; three grandchildren, Kaley Ford, Cameron Ford and Sydney Ogden; two siblings, Carol (Joe) Ward and Marilyn Davies; and many nieces and nephews.
Cremation will take place. Services will be held at 11 a.m. Saturday at Betzler & Thompson Life Story Funeral Home, 60900 M-40, Paw Paw, followed by a reception at the funeral home. Please visit Ralph's personal web page, www.BetzlerFuneralHome.com, where you can read his story, archive a favorite memory or photo and sign his online guestbook before coming to the funeral home. Memorial contributions may be made to Battle Creek Steelheaders.