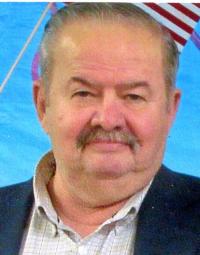 Dwayne L. Swinehart, age 72, of Washington, Ind., passed away Saturday, April 14, 2018. Born Feb. 25, 1946, in Three Rivers, he was the son of the late Lloyd and Ella Maude (Bean) Schultz. He attended Three Rivers Schools and later graduated from Liberty University in Lynchburg, Va. He married Jean F. (Felch) on Dec. 20, 1966.
Dwayne retired from General Motors after 31 years of service. He then pastored the Calvary Missionary Baptist Church for 14 years. He was a veteran of the U.S. Army. He was a member of Temple Baptist Church.
He is survived by his wife, Jean; a son, Steven D. Swinehart; two grandsons, Kevin Labretto and Cody Antisdale; a granddaughter, Holly M. Swinehart; a sister, Debra Melon; and several nieces and nephews. He is preceded in death by his parents; a grandson, Zachary Antisdale; a brother, Norman Swinehart; and two sisters, Nancy Daily and Janet Williams. A memorial service will be conducted in the near future at Temple Baptist Church. Online condolences may be made at www.gillsince1872.com.