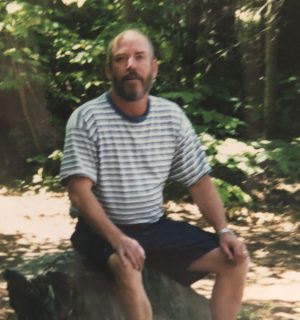 Thomas C. Giles III, age 62, of Constantine, passed away on Saturday, April 14, 2018 at Borgess Medical Center. He was born in Middletown, OH on September 24, 1955, son of Thomas and Nina (Lindsay) Giles, Jr. Tom graduated from Marcellus Schools in 1973. On July 1, 2000, he married Kathy (Kaper) Lusk in Constantine.
Tom was employed at Keystone RV, in Goshen, for the last 15 years. He also previously worked sales for Don Seelye in Kalamazoo, Coachman RV, and Kroger's in South Bend/Ft. Wayne for 10+ years.  He enjoyed hunting and fishing, competing in billiards leagues, going to garage sales, and most importantly, spending time with his grandchildren and family.
Tom is survived by his wife Kathy Giles, Constantine; children Thomas (Brandi) Giles IV, Elkhart; Casey Giles, West LaFayette; William (Laney) Giles, Elkhart; Cory (Daisy) Giles, Elkhart; Matthew (Kristi) Lusk, Three Rivers; and Mindy (Brandon) Davidson, Mishawaka; 18 grandchildren; 1 great grandchild; siblings Susan Hartline (Jay Frisbie), Marcellus; Jenny (Mark) Brown, Marcellus; and John (Tonja) Moore, Marcellus; brother in law John (Tam) McNeal, Marcellus; and several nieces and nephews.  He was preceded in death by his parents, daughter Heather Giles, and sisters Nina Giles and Jamie McNeal.
Cremation has taken place. Relatives and friends will be received Thursday, April 19 from 4 to 6PM at Eley Funeral Home. Memorial services will follow at 6 PM. Memorial contributions can be made to Eley Funeral Home to help the family with expenses. Online condolences may be left for the family at www.eleyfuneralhomes.com