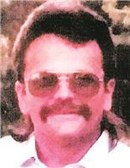 Bruce Eugene Adams, age 60, of Sturgis, passed away Wednesday evening, May 2, 2018, at his home.
He was born Feb. 4, 1958, in Sturgis, a son of Ralph and Shirley (Notestine) Adams.
Bruce was a lifelong Sturgis resident and a graduate of Sturgis High School with the class of 1976.
On May 6, 2000, he married Cindy Wetzel at the home of her sister and brother-in-law in Sturgis.
Bruce had been a loyal and dedicated employee at Morgan-Olson in Sturgis for 42 years.
He was a member of Sturgis Toy Run and enjoyed motorcycles, old cars and was a true fan of NASCAR and especially enjoyed following the careers of the Earnhardts. Bruce had hobbies, but what he truly loved was time spent with his family, especially his grandchildren.
He is survived by his wife of nearly 18 years, Cindy; a daughter, D'Ann Murphy of Grand Rapids; a son, Ralph Adams of Grand Rapids; seven grandchildren; a stepdaughter, Jessica Graff of Sturgis; his parents, Ralph and Shirley Adams of Sturgis; two brothers, Douglas Adams of Sturgis and Tracy Adams of Middlebury, Ind.; a sister-in-law, Karen Christner of Sturgis; a brother-in-law, Bill Wetzel of Bronson; and several nieces and nephews.
He was preceded in death by a stepson, Kevin Keller; two brothers, Charles and Duane Adams; and a brother-in-law, Jack Wetzel.
In accordance with his wishes, cremation has taken place. A memorial graveside service and burial of the ashes will take place at 2 p.m. Saturday at Oak Lawn Cemetery in Sturgis. The Rev. Rodger Moyer of Sturgis Evangelical Church will officiate.
Hackman Chapel of Hackman Family Funeral Homes of Sturgis is entrusted with the arrangements.
Memorial donations would be appreciated to Hackman Family Funeral Homes, 114 S. Nottawa St., Sturgis, MI 49091, to help with expenses.
His obituary is also at www.hackmanfamilyfuneralhomes.com, where personal messages of support may be left for the family.