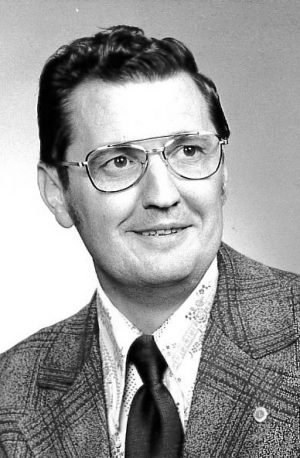 Dr. Thomas E. Mathews, age 87, of Three Rivers, died Thursday, May 17, 2018 at his home following a long illness. He was born in Johannesburg, MI on Sep. 24, 1930 the son of the late James W. and Lena L. (McCoy) Mathews. He worked on his father's farm while growing up and graduated from Johannesburg High School in 1947 where he excelled in basketball. He worked briefly for Ford Motor Company before joining the U.S. Air Force. Tom went to Western Michigan University in Kalamazoo, and then on to Southern College of Optometry in Memphis, TN. He returned to Three Rivers where he joined his brother John providing services to the Three Rivers area for the next 40 years at Mathews Eye Care.
Dr. Tom has been a member of the Disabled American Veterans since 1952. He served as President of the Southwest Michigan Optometrist Association and was a member of the Three Rivers Downtown Development Association. He enjoyed the water and was active in river clean-up efforts in the Three Rivers area. He also spent many vacations in Florida as a Treasure Hunter where he developed a portable ship-wreck locator. He was an avid stock market trader. He enjoyed playing the piano, listening to Detroit Tiger baseball, and he especially loved time with his family.
He was married to the love of his life, Sandra (DeLidle) McWatters on June 25, 1988 in Three Rivers. She survives along with six children, Evelyn (Greg Reed) DeLidle, Kimberly (John) Cline, Penny (Cary Cannon) Lewis, Claire (John) Jarvis, and Clarence McWatters all of Three Rivers and Sandi (Ray) Sanders of Constantine; 14 grandchildren; 29 great-grandchildren; and several nieces and nephews. He was preceded in death by his parents; 3 brothers, Dr. John Mathews, Dr. Fred Mathews, and Richard Mathews; and by a sister, Ruth Coleman.
The family will receive friend from 2 to 4 PM Sunday at the Eickhoff Farrand Halverson Chapel in Three Rivers. Funeral services will be at 11 AM Monday, May 21, 2018 at the funeral home with Chris Johnson officiating. Military interment will be in Moorepark Cemetery. It is suggested that memorial donations be given to any local Lions Club to support their vision program. Condolences may be expressed to the family online at www.efhchapel.com