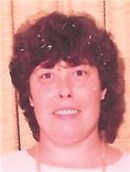 JoAnn (Lung) Benton, age 70, of Sturgis, passed away early Tuesday morning, May 1, 2018, at her home.
She was born June 11, 1947, in Sturgis, a daughter of the late DeLois "Bus" and Betty Jane (Jordan) Lung.
JoAnn was a lifelong Sturgis resident and a graduate of Sturgis High School with the class of 1965.
On Aug. 17, 1968, she married Larry Benton in Sturgis.
JoAnn retired from Wood Products in Burr Oak following many years of dedicated employment. She also had been employed by Transogram Company in Sturgis and following her retirement worked at the Sturgis Journal for several years.
JoAnn enjoyed cooking, baking, crafts and shopping and loved time spent with family.
She is survived by her loving and dedicated husband of 49 years: Larry; a sister, Janet A. Lung of White Pigeon; a brother, Jeff A. (Beverly) Lung of Sturgis; and several nieces and nephews.
She was preceded in death by her parents; a sister, Judy Ann Jones; and three brothers, Jack A. Lung, Jon E. Lung and Jerry A. Lung.
The family will receive friends from 6 to 8 p.m. Thursday at Hackman Chapel of Hackman Family Funeral Homes, 114 S. Nottawa St., Sturgis. Funeral services celebrating the life of JoAnn (Lung) Benton will be held at 1 p.m. Friday at the funeral home. The Rev. James Pearson of First Baptist Church of Sturgis will officiate. In accordance with her wishes, cremation will follow the service. Private burial of the ashes will take place at Oak Lawn Cemetery in Sturgis at a later date.
Memorial donations would be appreciated to Hackman Family Funeral Homes, P.O. Box 9, Sturgis, MI 49091 to help with expenses.
His obituary is also at www.hackmanfamilyfuneralhomes.com, where personal messages of support may be left for the family.