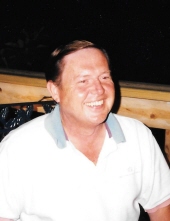 H. Keith Waltke, age 73, of Sturgis, passed away peacefully at home with his loving wife and stepdaughter Jennifer by his side on Wednesday, May 9, 2018 after a courageous battle with cancer.
He was born Aug. 2, 1944 in Allen County, Ft. Wayne, Ind. a son to the late Elwood E. Waltke and Pat (Patrick) Meese.
Keith moved to Sturgis as a child and graduated from Sturgis High School with the class of 1963.
He played music with the original "Falkons" and recorded two records "Why? Marianne" and "Kiss Me When You're Glad" in 1965. He played in the 70s with the "Kruchbirds" and in the 80s with the "Two of Us."
On Aug. 5, 1989 in Sturgis he married Judy Ward.
Keith was a member of the Masons, Knight Templar, Royal Arch, Meridian Sun Eagle Lodge, and the Sturgis Saladin Shriners.
Life member of the Fraternal Order of Eagles, member of Fraternal Order of Moose, Sturgis American Legion S.A.L., and Sturgis VFW (Social).
He was a life member of Sturgis Benevolent and Protective Order of Elks Lodge #1381 where he served as Exalted Ruler 1971-1972. He was honored with Elk of the Year in 1972 and 2008. He was past state president of Michigan Elks Association 1981-1982. Past District Deputy Grand Exalted Ruler Southwest District and coached Sturgis in winning National Ritual Team in 2008. He was also the past National Grand Lodge Chairman of the Ritual Committee 2014–2017.
Keith served on the Sturgis Planning Board since 2002 and chairman since 2005. He also served on the zoning board of appeals since 1998.
Keith owned and operated the Sturgis Glass Company for the past 35 years.
He enjoyed playing golf at Klinger Lake Country Club where he was a member. He enjoyed riding his Harley Davidson Motorcycle that he won at a chamber auction in 2008 with the Heritage Trail Hog Chapter where he was a member. Keith also enjoyed going to Canada fishing with the guys, spending time at the Sturgis Elks Lodge, and was an avid University of Michigan fan.
Surviving are his wife: Judy; 1 son: Kevin Waltke of Sturgis; two daughters: Julie (Brian) Hoggett of Middlebury, Ind. and Kimberly (Earl) Arthur of San Antonio, Texas, three grandchildren: Ireland Hoggett, Ben Arthur, and Kenny Arthur; nine great-grandchildren: Ryker, Brantley, Willow, Lane, Addy, Eowyn, Lorelei, Emery, and Killian; one stepdaughter: Jennifer (Richard) Kelly of Indianapolis, Ind.; and his beloved dog: Chloe.
He was preceded in death by his parents, one brother: Gaylord Hill, one sister: Grace Miller, and his favorite dog: Sheena.
The family will receive friends and relatives from 4 to 8 p.m., Wednesday, at the Rosenberg Chapel of Hackman Family Funeral Homes, 807 E. Chicago Rd., Sturgis, MI 49091.
A Benevolent and Protective Order of Elks Service will be held at 7:30 p.m., Wednesday, at the funeral home.
Services celebrating the life of H. Keith Waltke will be held at 11 a.m., Thursday, at the First Presbyterian Church, 1320 S. Lakeview Ave., Sturgis, MI 49091.
Memorial donations may be directed to Michigan Elks Major Projects, P.O. Box 141605, Grand Rapids, MI 49504 or to Hospice of Sturgis, P.O. Box 126, Sturgis, MI 49091.