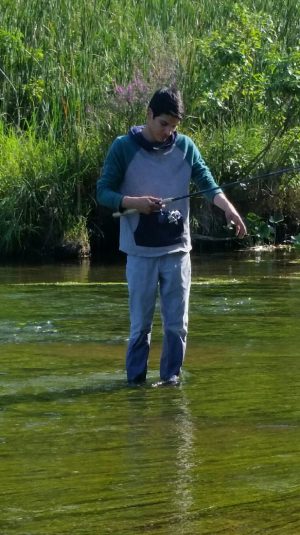 Pedro Monroy-Botello, age 19, of Centreville, passed away unexpectedly on Monday, May 21, 2018. Pedro was born in Queretaro, Mexico on April 14, 1999, a son of Andres Monroy-Martinez and Rosa Botello-Gonzales. He was a graduating senior from Centreville High School, class of 2018. Pedro enjoyed fishing, playing video games, and had a passion for cars, especially classic cars. He worked part time for Shield Seatbelt Restraints in Elkhart, and also for the Nottawa Fruit Farm.
Surviving Pedro are his parents Andres and Rosa of Centreville; siblings Hector Monroy-Botello (Araceli Billeda), Ricardo Monroy-Botello, Jesus Monroy-Botello, Adriana Monroy-Botello, and Jennifer Monroy-Botello all of Centreville; and a large extended family. He was preceded in death by his cousin Noberto Monroy-Billeda
Relatives and friends will be received on Thursday, May 24, 2018 from 10 to 12 at St. Joseph's Catholic Church in White Pigeon. A Funeral Mass will follow at 12noon with Fr. Evilio Ramirez officiating. Interment will be in Prairie River Cemetery in Centreville. Arrangements were entrusted to Eley Funeral Home, Centreville. Online condolences may be left for the family at www.eleyfuneralhomes.com.