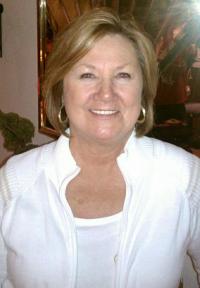 Vicki Bidelman Briggs, age 68, of Middlebury, passed away at 11:35 pm on Wednesday, April 25, 2018 at her residence. She had bravely fought cancer for one year. She was born on May 23, 1949 in Elkhart to George and Virginia (Sayles) Cole.
Survivors include her husband, Bobby; three sons, Stephen (Eileen) Bidelman, Robert (Jessica) Bidelman all of Three Rivers, Scott Briggs of Jacksonville Beach, Fla.; daughter, Heather Briggs of Jacksonville Beach; sister, Nancy Harris of Florence, S.C.; six grandchildren, McKenna, Maya, Parker, Sarah, Brenan, Chandler and her lovable dog, coco. She was preceded in death by her parents; two sisters, Peggy and Sue; three brothers, Phil, Ray and Wendell.
Vicki was a successful entrepreneur in the Three Rivers area owning and operating several businesses; including, Starlight Video, Golden Touch Tanning Salon, and Shades of Color Nail Salon. She enjoyed spending time with her longtime friend, Kelly Bloom and her and her husband enjoyed traveling and playing cards, especially with their dear friends, Phil and Janet Mathiak. Visitation will be one hour prior to the 6 p.m. memorial service on Thursday, May 3, at Miller-Stewart Funeral Home, Middlebury. Services will be conducted by Pastor Ron Russell. Memorials may be given to Goshen Home Care & Hospice. Online condolences may be offered at millerstewartfuneralhome.com.