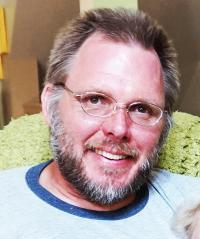 James Dennis "J.D." Bermingham, age 42, of Chesterton, Ind., passed away Sunday, June 24, 2018 at his home.
A Celebration of Life Service will be held 12 p.m. Sunday, July 1, 2018 at Starks & Menchinger Chapel, 2650 Niles Rd., St. Joseph, with Pastor Adam Case officiating.  Private burial will take place at Riverview Cemetery, St. Joseph.  Friends may visit with the family from 10 a.m. until noon on Sunday at the funeral home.  Memorials in James' name may be made to an educational fund for his 19-month-old son, Leo, at https://www.gofundme.com/leo-joseph-bermingham-hagen-fund. Those wishing to sign James' Memory Book online may do so at www.starks-menchinger.com.
James was born June 14, 1976 in Berrien Center and grew up in Berrien Springs and Edwardsburg. He graduated from Edwardsburg High School, Class of 1995 and attended Southwestern Michigan College.  James had been employed in several different construction fields, including carpentry & concrete work and apartment management.  Since the birth of his son Leo Joseph Bermingham-Hagen, James has been a stay-at-home Dad, a job that he truly cherished.  He dedicated his life to his son.  James appreciated hobby farming and was eager to put their newly purchased Chesterton property into production. He also enjoyed reading, swimming, fishing and anything out-of-doors.  He was very mechanically minded and enjoyed researching things of interest to better his knowledge before tackling the job at hand.
James is survived by the love of his life Maura Hagen; their son Leo Joseph Bermingham-Hagen; his parents James J. & Janet (Case) Bermingham of Three Rivers; his sister Michelle McAdory of Benton Harbor; his brother Kensey (Brittany) Bermingham of Stevensville; his paternal grandmother-Emilie Bermingham of St. Joseph; and uncles-David (Sheila) Case of Delta, Ohio & Kent (Jeannie) Bermingham of Powell, Ohio.