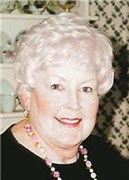 Linda H. Price, age 74, of Sturgis, passed away Friday, June 1, 2018, at her home.
She was born June 15, 1943, in Lansing, a daughter of the late Ollie Ray and Vivian H. (Vail) Lanier. Due to the untimely death of her father, she was raised by her mother and stepfather, Ray James.
Linda resided in Sturgis since 1972, coming from Bronson, where she lived many years and was a graduate of Bronson High School with the class of 1961. She furthered her education at Wright Beauty Academy in Battle Creek, graduating in 1963, and she was also a graduate of School of Classic Hair Design in Coldwater.
On March 26, 1983, she married the love of her life, William Leon Price, in Sturgis. He died Nov. 1, 2017.
She retired in 2000 from Kirsch Company in Sturgis, following 29 years of dedicated employment.
Linda was a highly active member of Light and Life Wesleyan Church in Three Rivers. She enjoyed crafts, gardening and worked extensively with underprivileged children.
She is survived by two sons, Rodney (Michelle) Pickern of Schoolcraft and Larry Pickern of Grand Rapids; a daughter, Penni (Mike) Kerschner of Utah; two stepdaughters, Brenda (Leonard) Eggleston of Three Rivers and Willodean (Michael) Kurtz of Rome City, Ind.; numerous grandchildren and great-grandchildren; a stepsister, Judith (Arv) Fountain of Florida; and many nieces and nephews.
She was preceded in death by her parents; her husband; a stepdaughter, Dyana VanWagner; a stepsister, Janice Koss; and two brothers, Milton Ray Lanier and Jack Lanier.
In accordance with her wishes, cremation has taken place. A memorial service celebrating the life of Linda H. Price will be held at 10:30 a.m. Saturday, June 16, at Light and Life Wesleyan Church in Three Rivers. The Rev. Sam Maddox will officiate. Private burial of the ashes will take place at Oak Lawn Cemetery in Sturgis
The Hackman Chapel of Hackman Family Funeral Homes, 114 S. Nottawa St., Sturgis, is honored to be entrusted with the arrangements.
The family suggests those wishing to make a memorial donation in Mr. Price's memory consider Light and Life Wesleyan Church, 15765 Hoffman Road, Three Rivers, MI 49093; or Hospice of Sturgis, P.O. Box 126, Sturgis, MI 49091.
Her obituary is also at www.hackmanfamilyfuneralhomes.com, where personal messages of support may be left for the family.