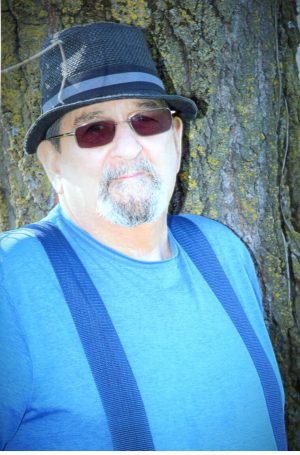 Michael E. Mallo, 74, Jones, passed away on Saturday, June 9, 2018 at his daughter's home surrounded by his family. He was born in Constantine on March 13, 1944, a son of Howard and Mildred (Eby) Mallo. Mike attended Constantine Schools, graduating in 1965, and went on to serve in the U.S. National Guard. He worked as a foreman in the oil fields in Texas. He was also a farmer and a welder.
Michael attended church at Porter Baptist Church. He cherished his grandchildren and great-grandchildren, and loved spending his time with them.
Surviving are his son Jason Mallo of White Pigeon, daughter Elizabeth "Niki" (Rufus) Britton of Jones, daughter Sylena (Mark) Britton of Mottville; grandchildren Lita (Mason) Owen, Jessica Mallo, Gage Mallo, Dylan (Alexis) Britton, Drew (Vanessa) Britton, Lindsay (Mohamed) Britton, Donovan Britton, Kadin Britton, Devan (Kyle) Workman, and Morgan Britton; great-grandchildren Trey Owen, Luxx Owen, Evelyn Jones, Noah Jones, Gabriel Britton, Eleanor Britton, and Kyleesi Workman; and sister Marcia (Keith) Avery of Elkhart.
He was preceded in death by his parents and brothers Carol, Robert, Larry, and Ronald Mallo.
According to his wishes, cremation has taken place. Relatives and friends will be received Wednesday, June 20 from 2 to 3 PM with memorial services beginning at 3:00 PM at Porter Baptist Church with Pastor Randy Peterson officiating. Memorial contributions can be made to the Eley Funeral Home to help the family with expenses. Online condolences may be left for the family at www.eleyfuneralhomes.com.