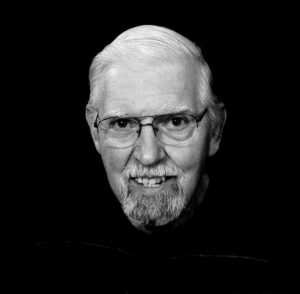 Jerry O. Burnham, age 84, of Vicksburg, passed away with his family at his side Tuesday, July 17, 2018, at Bronson Methodist Hospital in Kalamazoo.
He was born March 17, 1934, in Branch County's Burlington Township, a son of George and Lucille (Hanna) Burnham.
Jerry was a longtime Battle Creek resident after graduating from Marshall High School with the class of 1952. He joined the United States Coast Guard following high school, serving during the Korean War.
On June 21, 1957, he married Lorraine Noga, of Leonidas, at St. Edward's Catholic Church in Mendon.
Jerry was employed more than 30 years developing computer systems for Clark Equipment Co. of Battle Creek, later relocating with the company to Georgetown, Ky. He was involved in real estate in the Lexington area after his retirement.
He and his wife returned to Michigan in 1998, settling in Vicksburg. Never one to sit idle, Jerry worked part-time at Sears in Portage and later at Lowe's, complementing his vast knowledge of power tools. He was also an in-store demonstrator for Dremel Tool Co.
Jerry especially enjoyed the outdoors and had a hobby for every season. He was a skilled craftsman who enjoyed time in his workshop fly-tying, woodworking, and meticulously carving and painting ducks and fish. He was a member of Bass Casters of Battle Creek and served as a field tester for Strike King Lure Co.
While raising his family, Jerry enjoyed camping trips up north, snowmobiling and coaching Little League ball teams.
He is survived by his wife, Lorraine, of Vicksburg; a daughter, Rebecca (Jeffrey) Rietsma, of Portage; a granddaughter, Jessie Rietsma, of Portage; a grandson, Jordan Burnham, of Lexington, Ky.; 17 nieces and nephews; and his beloved granddog, Dora.
He was preceded in death by his parents; his sister, Sharon, in 2008; daughter, Michelle, in 1969; and son, Thomas, in 2007.
In accordance with his wishes, cremation has taken place. A memorial mass will be at 12 p.m. Saturday, July 21, 2018 at St. Edward's Catholic Church in Mendon with Msgr Thomas Martin officiaing. Visitation will be from 4 to 7 p.m. Friday at Eickhoff Funeral Home, 311 W. Main St., Mendon.
The family suggests those wishing to make a donation consider the National Kidney Foundation of Michigan, or the Alzheimer's Association.