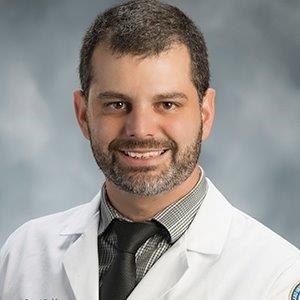 Three Rivers Health is pleased to announce Otavio
Pereira-Rodrigues, MD, will be joining our internal medicine specialty
services beginning July 15.
Dr. Rodrigues joins our staff as a board certified infectious disease specialist.
He is a primary care provider certified in Internal Medicine by the American
Board of Internal Medicine. He is a member of the Infectious Diseases
Society of America (IDSA), and the American College of Physicians.
"We are excited to have Dr. Rodrigues join us to assist the surrounding
communities with their specific needs, as he brings an entirely new level of
service to our community," says interim CEO David Shannon. "As an infectious
disease internist he will be able to deal with the environmental, occupational,
and host factors that can cause infection."
In 2016, Dr. Rodrigues completed his training in Internal Medicine at
Beaumont Hospital in Royal Oak, Michigan, where he also finished an
Infectious Diseases Fellowship Program. His medical education includes
graduating from Fundacao Faculdade Federal de Ciencias Medicas de Porto
Alegre in Porto Alegre, Brazil.
Dr. Rodrigues speaks multiple languages including English, Portuguese,
Spanish and French.
For an appointment please call 269-273-8557. Dr. Rodrigues will be located
at 711 S. Health Parkway on the campus of Three Rivers Health.
Serving the Three Rivers area for over 100 years, Three Rivers Health has
offered its patients and community technology-driven care, including a wide
array of inpatient, rehabilitation, outpatient, wellness, hospice care, and
specialty clinic services. To discover more about Three Rivers Health, call
269.278.1145 or visit trhealth.org.