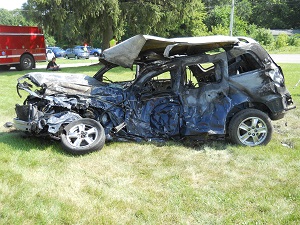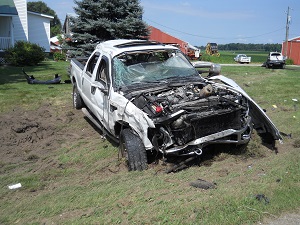 A two-car crash earlier this week in Sherman Township left a 24-year-old Jackson County man dead.
Police said the crash occurred around 10:15 a.m. Wednesday when Kelly O'Neil, of Brooklyn, drove west on Featherstone Road and through the intersection at Shimmel Road without stopping.
His vehicle was struck by a pickup that had the right-of-way heading north on Shimmel Road. After the collision, O'Neil's vehicle caught fire.
The driver of the pickup, a 48-year-old Sturgis man, was treated at Bronson Methodist Hospital in Kalamazoo and released. His name was not available in a department media release.