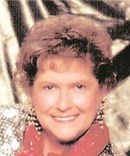 Sharon S. Milliman, age 81, of White Pigeon, passed away Sunday, Aug. 19, 2018, at Elkhart Rehabilitation Center.
A native of Elkhart, and a 1954 graduate of Elkhart High School, she was born Oct. 27, 1936, to Ross B. and Lois (Bryant) Eagon.
In March 1981, she married Robert Milliman. They enjoyed 28 wonderful years together, and traveled extensively. Robert passed away in 2009.
In recent years, she became friends with Carl Carper of Constantine. He became her companion and caregiver during the final years. His steadfast care for Sharon during her struggle with health issues has been gratefully appreciated by her family.
Sharon was preceded in death by her parents; her husband, Robert; and a son, Kevin Wheeler, who passed away in July 2018 following a long battle with cancer.
Surviving are her brother, Jerry Eagon of Elkhart; a daughter, Kathleen Sullivan; a grandson, Mitchell Wheeler and daughter-in-law Sue Wheeler; nephews Patrick (Tricia) Eagon, Eric Eagon of Denver and Christopher (Emily) Eagon of Indianapolis; and a niece, Maurine Jobe, and great-nieces Hailey and Hannah Job, all of Denver. She also was special friends with Pam Maddox of Bloomington, Ind., and to the family of Glen and Sandy Lovejoy, enjoying many years of warm friendship.
Sharon enjoyed traveling and had numerous hobbies and interests. She enjoyed time with family and hosted many wonderful holidays and celebration get-togethers at her farm. Her smiles and many kindnesses will be missed by all who loved and cared for her.
In lieu of flowers, the family requests memorial donations be given in Sharon's name to Alzheimer's Foundation or to Hospice. The family especially would like to thank the directors and wonderful staff at Elkhart Rehabilitation Center for their kindness and care for Sharon during her time there; and Shawna and others at Golden Living who cared for her during her stay at that facility. A special thanks to Dorothy and Jennifer of Hospice for their special attention to Sharon's needs during her last months.
Visitation will be from 6 to 8 p.m. Wednesday at Farrand Funeral Home in White Pigeon. Services will be held at 11 a.m. Thursday, Aug. 23, 2018, at the funeral home. Interment will follow in Constantine Township Cemetery.