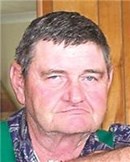 David R. Hoard, age 68, of Bronson, passed away Sunday, Sept. 9, 2018, at his home, surrounded by his family.
Dave was born Nov. 26, 1949, in Battle Creek, a son of the late Ralph and Mary (Guthrie) Hoard.
He had lived all his life in the Colon and Bronson area, where he had farmed and also was a self-employed truck driver. Dave was a jack of all trades.
On Dec. 30, 1995, he married Renee Millard in Colon.
He is survived by his wife, Renee Hoard, of Bronson; a daughter, Monica (Bobby) Hodge of Centreville; stepchildren Matthew (Shianne) Van Wormer of Mendon and Racheal Van Wormer of Vicksburg; grandchildren Kayla, Cody, Katalyna, HallieAnn, Chelsia, Landon, Shali and Kylee; three great-grandchildren Jaycob, Joseph and Colton; a sister, Sharon Jefferies of Battle Creek; and several nieces and nephews.
Dave was preceded in death by a stepdaughter, Samantha J. Van Wormer.
In keeping with his wishes, cremation has taken place. A memorial service celebrating the life of David R. Hoard will be held at 2 p.m. Saturday, Sept. 29, 2018, at Schipper Funeral Home in Colon.
If desired, memorials may be made to the family. Envelopes are available at the funeral home.