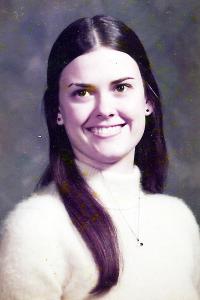 Evelyn Jane Bradford-Nutt, age 64, of Kalamazoo, passed away on Aug. 30, 2018, at Rose Arbor. Evelyn was born the fourth child of John and Dixie (Dease) Bradford on Oct. 6, 1953, at Pawating Hospital in Niles.
She graduated from Three Rivers High School in 1971. During her senior year she worked at Armstrong's. After that she went to the Elkhart Institute of Technology in 1972 and completed their Dental Assistant Program. She also served our country in the Army Reserve and the Michigan National Guard. Upon discharge she worked at Eastern Michigan University for over 20 years.
Evelyn was married twice. Her first marriage was to Steven Alan Foster. They divorced in 1975. Her second marriage was to Clarence Donald Nutt in 1979. No children were born of either marriage. Clarence passed away on Oct. 11, 2002, in Ypsilanti.
Surviving relatives of Evelyn are Dorothea Irene Bradford (Barr) and Russ of Portage; David Lee Bradford and Barbara (Long) of Three Rivers; and Ruth Ann Bradford (Murphy) and Bob of Saranac, Mich. Also upon her death she leaves behind two nephews and two nieces and four great nephews and two great nieces.
A memorial service will be held Saturday, Sept. 8, 2018, at 1 p.m. at the West Side Church of Christ, 1400 N. Ninth St., Kalamazoo, Michigan. Memorials may be directed to MSU Small Animal Clinic — College of Veterinary Medicine. Please visit Evelyn's personalized webpage for online guestbook, or to leave a condolence. Arrangements were made by the Langeland Family Funeral Homes, Memorial Chapel, 622 S. Burdick St. www.langelands.com.