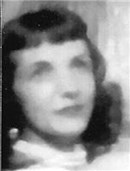 Lorraine E. (Krontz, Pierson, Flowers) Alexander, age 84, of Three Rivers, departed to be with deceased family and friends Sunday evening, Sept. 9, 2018, at her home.
She was born May 24, 1934, a daughter of the late Orin Arthur "Doc" and Edith (Shears) Krontz.
She was a lifelong resident of St. Joseph County.
Lorraine was preceded in death by her parents; a son, Ralph Curtis Flowers II; three brothers; six sisters; and her husband, Charles Alexander.
She left behind her children, Terry (Ron) Bauman, Wesman (Kathy) Pierson, Bryan (Linda) Pierson and Peter (Lynn) Pierson; 11 grandchildren; 30 great-grandchildren; four great-great-grandchildren; and many nieces and nephews.
The family will receive friends from 5 to 8 p.m. Thursday at Hackman Chapel of Hackman Family Funeral Homes, 114 S. Nottawa St., Sturgis. Funeral services celebrating the life of Lorraine E. Alexander will be held at 3 p.m. Friday at the funeral home. Chaplin Kevin Brintnall of Grace Hospice will officiate. A graveside committal will follow the service at Prairie River Cemetery in Centreville.
In lieu of flowers, memorial donations would be appreciated to Grace Hospice, 2725 Airview Blvd. #101, Portage, MI 49002.
Her obituary is also at www.hackmanfamilyfuneralhomes.com, where personal messages of support may be left for the family.