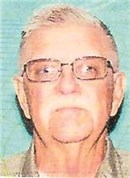 Richard Joseph Zechman, age 78, of Sturgis, passed away early Wednesday morning, Sept. 26, 2018, at University Hospital in Ann Arbor.
He was born June 18, 1940, in Findley, Ohio, a son of the late Estel and Dorothy (Ball) Zechman
Richard resided in Sturgis since 1990, coming from Ohio. On Sept. 15, 1970, he married Neola Greer in Clintwood, Va.
He was a member of Sturgis Foursquare His House Church in Sturgis and loved reading his Bible and time spent with his family, especially his grandchildren.
Richard was proud to have served his country in the U.S. Air Force during the Vietnam War, earning the rank of sergeant.
Richard is survived by his wife of 48 years, Neola; two daughters, Linda (John) Dominguez of Canon City, Colo., and Lisa Zechman of Buchanan; a son, Richard (Tracy) Zechman of Burr Oak; 14 grandchildren; 10 great-grandchildren and expecting two more; a brother, David (Judy) Zechman of Findley, Ohio; and several nieces and nephews.
He was preceded in death by his parents; a daughter, Lora Zechman; a sister, Marcella Riffle; and four brothers, Glenn, James, Francis and Harry Zechman.
A memorial services celebrating the life of Richard Joseph Zechman will be held at 1 p.m. Saturday at Sturgis Foursquare His House Church, 410 S. Clay St., Sturgis. The Rev. Doug Carr will officiate. Full military honors will be conferred by Capt. John J. Kelley Post #1355 VFW and the U.S. Air Force Honor Guard. Private burial will take place at Burr Oak Cemetery in Burr Oak.
Hackman Chapel of Hackman Family Funeral Homes, 114 S. Nottawa St., Sturgis, is entrusted with the arrangements.
Memorial donations to the family would be appreciated to help with expenses.
His obituary is also at www.hackmanfamilyfuneralhomes.com, where personal messages of support may be left for the family.