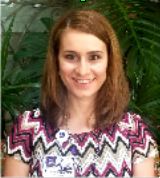 THREE RIVERS, MI – Three Rivers Health is pleased to welcome Zena Alyashae, MD, to its Family Medicine group. Dr. Alyashae has begun practice on Monday, September 17, as a Family Medicine doctor at Three Rivers Family Care Clinic and Paws Clinic located at 721 6th Avenue in Three Rivers. She is accepting new patients now. Please call 273-9782, or 273-1418 to schedule an appointment.
As a family medicine physician, Dr. Alyashae cares for patients of all ages for a wide range of conditions. She treats everything from routine care to complex, multi-problem health issues.
"I like seeing whole families," says Dr. Alyashae. "I can take the whole family under my care, starting from newborns to grandparents."
She focuses on preventative medicine and maintains a great interest in women's health. " I enjoy spending time to counsel all my patients – taking the time to listen to them and build relationships," added Dr. Alyashae.
Dr. Alyashae's medical education includes Residency at the University of Illinois College of Medicine, Rockford, Department of Family Medicine and she earned her medical degree from the Windsor University School of Medicine. She is also board certified by the American Board of Family Medicine.
When not caring for patients, Dr. Alyashae enjoys photography, baking, cooking, traveling and table tennis. She is also bilingual, speaking Arabic and Chaldean/Aramaic fluently in addition to English.
Serving the Three Rivers area for over 100 years, Three Rivers Health has offered its patients and community technology-driven care, including a wide array of inpatient, rehabilitation, outpatient, wellness, hospice care, and specialty clinic services. To discover more about Three Rivers Health, call 269.278.1145 or visit trhealth.org.