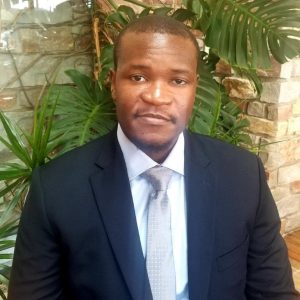 THREE RIVERS, MI – Three Rivers Health is pleased to welcome Oro Enaohwo, MD, to our Family Medicine group. Dr. Enaohwo joins our staff as a Family Medicine doctor at our Three Rivers Family Care Clinic located at 721 6th Avenue in Three Rivers. He is accepting appointments now. Please call 273-9782 to schedule an appointment.
"We are very happy about the addition of Dr. Enaohwo. He will be a real asset to our community," says interim CEO David Shannon.
Dr. Enaohwo has several Professional Memberships to his credit including American Academy of Family Physicians, Michigan Academy of Family Physicians, The Society of Hospital Medicine, and the American Board of Obesity Medicine. He earned licensures from the American Board of Family Medicine and others including BLS/ACLS, PALS, NRP, and ALSO. Dr. Enaohwo is a Diplomat in the American Board of Obesity Medicine.
His medical education includes graduating from Nipissing University and Saba University School of Medicine. Dr. Enaohwo also received his certificate in Neuroscience at Nipissing University-North Bay, Ontario, Canada. He completed his residency in family medicine with Western Michigan University Homer Stryker MD School of Medicine.
In addition, Dr. Enaohwo serves on several committees: the Graduate Medical Education Committee, Family Medicine Curriculum Improvement Committee, and the Committee for the Improvement of Adult Vaccination at the Kalamazoo Family Health Center.
Serving the Three Rivers area for over 100 years, Three Rivers Health has offered its patients and community technology-driven care, including a wide array of inpatient, rehabilitation, outpatient, wellness, hospice care, and specialty clinic services. To discover more about Three Rivers Health, call 269.278.1145 or visit trhealth.org.