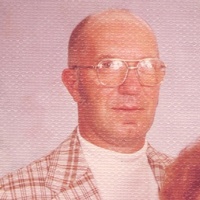 Gilbert H. Corss, age 87, of  Vandalia, passed away Tuesday, November 27th, at Heartland Health Care Center in Three Rivers. Gilbert was born in Princeton, IL on October 27, 1931, a son of the late Martha (Behrens) and Buford Henry Corss.
Gilbert graduated from Tiskilwa High School in Tiskilwa, IL in 1950. He served in the US Army.
On April 14, 1953 he married Lois M. Newcomer in Chicago. She preceded him in death January 4, 2012.
Gilbert worked as a farmer and also worked as a driver for Bivouac Van Conversion and Indian Prairie Materials. He was also owner and operator of Lakeland Skeet & Trap Range in Vandalia, and Lakeland Enterprises.
He was a life member of the VFW in Marcellus and former member of the American Legion in Constantine.
Gilbert is survived by a daughter, Connie (Robert) LaPorte, of Cassopolis; son, Kenneth Corss, of Vandalia, grandchildren Annie, Tammy, Robbie and William and 10 great grandchildren.
He was preceded in death by his parents, wife, son Ronald Corss, as well as 2 sisters in infancy.
Relatives and friends will be received Saturday from 10 to 12 at Eley Funeral Home in Constantine where funeral services will follow at 12:00 pm. Interment at Birch Lake Cemetery. Memorial contributions may be made to VFW Marcellus.