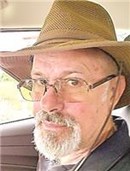 Gerald James Ross Jr., age 70, of Burr Oak, passed away early Saturday morning, Nov. 10, 2018, at Goshen Hospital.
He was born Aug. 14, 1948, in Alma, a son of the late Gerald James and Beatrice (Oswald) Ross.
Jerry resided in the Sturgis and Burr Oak area since 1989, coming from St. Louis, Mich., where he had lived his entire life.
On Sept. 24, 1966, he married Betty Ludwick in St. Louis.
Most of Jerry's working life was spent in the poultry industry. He retired from King Farms in Burr Oak, following 17 years of dedicated employment.
He was an active, dedicated member of St. John's Lutheran Church in Sturgis, where he served on the church council. He also was a member of St. Joseph County Conservation and Sportsman Club, National Rifle Association, where he was certified as a range safety officer. He enjoyed hunting and fishing and loved spending time with his family.
Jerry is survived by his loving and dedicated wife of 52 years, Betty; three sons, Gerald (Kimberly) Ross III of Dayton, Ohio, Gregory (Carista) Ross of St. Louis and Anthony Ross of Burr Oak; five grandchildren, Elizabeth (Matthew) Ross-Jones of Alliance, Ohio, Alexander Ross of Akron, Ohio, Caliesha Ross of St. Louis, Nathaniel Ross of Alliance, Ohio, and Rebekah (Dolly) Ross of St. Louis; two sisters, Kathy (Jim) Johnson of St. Louis and Laura Lee (Bruce) Harrier of Riverdale; three brothers, Bob (Caroline) Ross, Tom (Vickie) Ross and Tracy (Carla) Ross, all of St. Louis; and many nieces and nephews.
He was preceded in death by his parents; and three children, Angela Ross, 1967, Daniel Ross, 1971, and Andrew Ross, 2003.
The family will receive friends from 6-8 p.m. Thursday at Rosenberg Chapel of Hackman Family Funeral Homes, 807 E. Chicago Road, Sturgis. Funeral services celebrating the life of Gerald James Ross Jr. will be held at 11 a.m. Friday at St. John's Lutheran Church in Sturgis. The Rev. Darin Warnacke will officiate. The cemetery committal will take place at 11 a.m. Saturday in the chapel at Chapel Gardens Cemetery in Elwell.
The family suggests those wishing to make a memorial donation in Mr. Ross' memory consider Special Olympics Area 18, c/o Mike Houck, 66332 Austrian Way, Sturgis, MI 49091; or Goshen Cancer Center, 200 High Park Ave., Goshen, IN 46526.
His obituary is also at www.hackmanfamilyfuneralhomes.com, where personal messages of support may be left for the family.