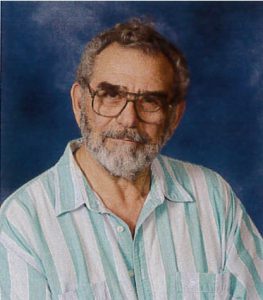 John J. Neal, age 83 , of Mendon, died unexpectedly at his home on Wednesday, Nov. 21, 2018. He was born in Kalamazoo on March 21, 1935 the son of Samuel Wesley Neal and Helen (Wallus) Neal. Jon attended the Canada corners Country School and Mendon High School. He served with the U.S. Army in Germany. Upon his return he worked at Continental Can Co. in Three Rivers and played in area softball leagues. He became a plumber and worked for Joe Truckey Construction building area homes. He enjoyed hunting and working in his vegetable garden in his spare time.
John was blessed to have met and later married to Nancy Pritchard on March 25, 1995. Nancy taught John to read proficiently, and together they wrote books and gave classes on learning to read to area students. John became a ravenous reader, witnessed by the piles of books in his home.
John is survived by two sisters, Joan Burkett of Mendon and Tonya (Norm) Ruggles of Coldwater; a brother, Mike Neal of Athens; nieces; nephews; and many great-nieces and nephews. He was preceded in death by his parents; his wife, Nancy; a brother, Junior Neal; and a sister, Aletha Ober.
The family will receive friends from 2 to 4 and 6 to 8 pm Thursday, Nov. 29, 2018 at the Eickhoff Funeral Home in Mendon, and where the Rosary will be recited at 7:45 pm. The funeral mass for John Neal will be at 11 am Friday, Nov. 30, 2018 at St. Edward Catholic Church in Mendon with Msgr. Thomas A. Martin officiating. Burial will be in St. Edward Catholic Cemetery. It is suggested that donations be directed to the St. Edward Catholic Church Preservation Fund. Condolences may be expressed to the family online at www.eickhofffuneralhome.com