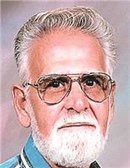 Kenneth LeRoy Davis, age 86, of Sturgis, passed away early Monday morning, Nov. 12, 2018, at Sturgis Hospital.
He was born Dec. 12, 1931, in Sturgis, a son of the late Clifford and Helen (Gest) Davis.
Ken was a lifelong Sturgis resident. On June 5, 1965, he married he married Rebecca Jean Payton in Stroh, Ind.
He had been employed by Harter Corporation in Sturgis for 20 years, retiring when the company closed. At the time of his retirement, he was working as a painter with Howk Painting and Don Hays Painting both in Sturgis. He also had been employed by Paramount Furniture Company in Sturgis.
Ken was proud to have served his country in the U.S, Army during the Korean War, stationed in Germany, earning the rank of private first class. He was a true history buff and loved motorcycles, traveling to nearly all the states on his motorcycle. He also enjoyed yard work.
He is survived by his loving and dedicated wife of 53 years, Rebecca; a daughter, Lisa Marie (Lenny) Nickell of Sturgis; a son, Larry Davis of Sturgis; four grandchildren, Destiny Caley, Melina Davis, Jennifer Muncy and Chris Walker; three great-grandchildren, Ryder, Damean and Ethan; a sister, Linda Richter of Sturgis; a brother, Wayne Davis of Rupert, Idaho; special friends Spencer George and Alice Butz of Centreville; and several nieces and nephews.
He was preceded in death by his parents; a son, Michael LeRoy Davis; and a brother, Roger Davis.
In accordance with his wishes, cremation has taken place. A private memorial service honoring and celebrating the life of Kenneth L. Davis will be held at a later date, with full military honors being conferred by Capt. John J. Kelley Post #1355 VFW and the U.S. Army Honor Guard.
Hackman Chapel of Hackman Family Funeral Homes, 114 S. Nottawa St., Sturgis, is entrusted with arrangements.
The family suggests those wishing to make a memorial donation in Mr. Davis's memory consider American Cancer Society , P.O. Box 22718, Oklahoma City, OK 73123.
His obituary is also at www.hackmanfamilyfuneralhomes.com, where personal messages of support may be left for the family.