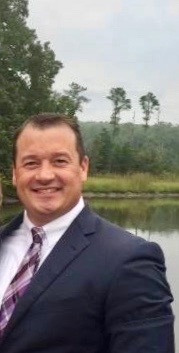 After a valiant battle with cancer, Kirby Steil, who inspired many in his professional and personal life with his vitality, talent and compassion passed peacefully away on Tuesday, Nov. 20th, at the age of 47, with loving family and his pastor at his side.
As a vice president of Insight Global working out of Chicago and Grand Rapids, he trained hundreds of people in leadership and sales, taking the time and using an uncanny ability to learn and expose each individual's unique potential and value. "Kirby's Army" then spread out to create and improve the firm's IT professional staffing offices in Dallas, Silicon Valley, Phoenix, Seattle and other cities. "It's possible that no one individual had a bigger, more positive impact on the organization than Kirby," according to Insight Global CEO Bert Bean.
Kirby led by both words and example. "Do or do not; there is no try." "True leaders don't create followers; they create more leaders." Forceful and driven to excellence, he was first and foremost gentle, reminding his employees and children, "there's always time to be kind." Even in the pain of his illness, he would thank a nurse and ask after the health of his visitors. Kirby focused on others instead of himself. "He knew exactly what to say to make you feel like you were the only one who mattered," says one of the employees he mentored.
Love of family and physical drive were forged in Kirby. With his mother, Lynn Steil, he climbed to the remote 13,809 foot summit of Gannett Peak. He and his son, Mason New, reached the glaciated summit of Mount Rainer and Sky Dove, neither admitting months later their fear. He went snowboarding, played cribbage, and enjoyed movies with his son Keegan. He was an enthusiastic supporter of all of his children's sports teams. An avid power lifter and member of Triple River CrossFit, he lifted with his son, Tyson New, and helped coach the Three Rivers High School power lifting team to regional and state titles. Kirby and his wife, Missy, hiked the Grand Canyon together and shared their love of skiing.
But it was Kirby's commitment to be present to people in his life that set him apart. With his daughter Kayla New, he shared late night heart-to-heart talks, shopping and a love of sushi. His animated sense of humor, fairness and zest for life made him the dear companion of many.
Kirby Steil was born Sept. 16, 1971, in Kalamazoo, to Lynn and Michael Steil. With his older brother, Michael, the family camped, biked and built a cabin up north. At Schoolcraft High School, Kirby learned public speaking, history and drama – foundations for his career – from his father, who was on the faculty. He also honed his leadership skills as co-captain of the 1989 Schoolcraft state championship football team. A walk-on at Central Michigan University, he left football after an injury to focus on a communication major. Kirby was president of his fraternity, Phi Sigma Kappa in his senior year, graduating in 1995.
Kirby lived on Cedar Lake, Marcellus, with his wife, Missy (Wiseman) Steil. In addition to his wife, his four children and parents, Kirby is survived by three sisters-in-law, many nieces and nephews and countless friends. He was preceded in death by his brother, Michael.
Visitation for Kirby will be from 6 to 8 pm Friday, Nov. 30 and 2 to 3 pm Saturday, Dec. 1 at Three Rivers Church of the Nazarene, 1221 Coon Hollow Rd., Three Rivers. Services will be at 3 pm Saturday at the church. Contributions in Kirby's honor may be made to the American Cancer Society, Three Rivers Church of the Nazarene or Gilda's Club Grand Rapids. Online condolences may be left at www.materralstonfuneralhome.com