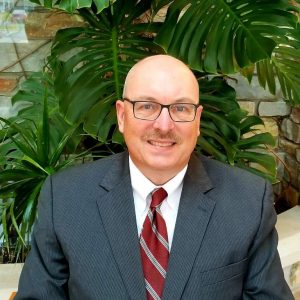 The Board of Trustees of Three Rivers Health is pleased to announce the appointment of David A. Shannon as chief executive officer of the 60-bed hospital. Shannon has served as interim CEO since January 2018.
Shannon, who has more than 26 years of executive leadership experience at hospitals in Maine and his native Pennsylvania, brings a strong track record of engaging employees, physicians and community members around strategic initiatives including service line expansions, clinical affiliations and partnerships, and quality and patient safety efforts. He most recently served as chief executive officer of Jersey Shore Hospital in Jersey Shore, Pennsylvania, where he was instrumental in forging a partnership with Geisinger Health System.
"Dave brings a great deal of experience to this role but, more importantly, he also brings a lot of heart," said Laurie Hines, chair of the hospital's board. "In his interim capacity, he's embraced our community and worked tirelessly to build strong relationships with employees and medical staff. With his guidance and support, Three Rivers Health is well positioned to navigate the challenges facing all community hospitals today."
Shannon and his wife Nancy, who have three adult children, plan to permanently relocate to the Three Rivers area as soon as possible.
"I'm excited to join Three Rivers Health on a permanent basis," said Shannon. "This is a wonderful place with tremendous opportunity and I look forward to working with our dedicated physicians, employees and volunteers, as well as local leaders, to create a strong vision for the future of healthcare in our community."
Under Shannon's leadership, the hospital has on-boarded five new physicians and invested in innovative technology designed to enhance patient safety. In addition to continued focus on quality efforts, Shannon plans to prioritize expanding access to needed healthcare services with an emphasis on patient experience and convenience. He will also continue his focus on building relationships with local employers and community organizations.
Shannon received his bachelor's degree from Penn State University, and his master of science in business from Husson University in Bangor, Maine.
For more information about Three Rivers Health, please visit threerivershealth.org.
About Three Rivers Health
Three Rivers Health is committed to the sustained well-being of our patients, families and communities through high quality, low cost, dynamic healthcare. We strive to be the trusted source of health expertise and healthcare for the communities we serve.
Three Rivers Health is a non-profit community hospital serving the citizens of Three Rivers and the surrounding communities. The hospital consists of 60 licensed beds and offers a full complement of outpatient services. Areas of specialization include cardiac, emergency medicine, women's health, and rehabilitation services.