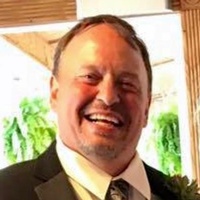 Timothy Lee Reed, age 57, of Three Rivers, passed away on Saturday, November 24, 2018.  Tim was born in Sturgis on August 16, 1961, a son of James and Lena (Yoder) Reed.  He graduated from Centreville High School in 1980 and later attended Glen Oaks Community College, receiving an Associates Degree and a Technology Certificate.  He then went on to graduate from Western Michigan University with a Bachelor's Degree in Business.
On July 7, 1989 he married Jan Becraft in Mason Township.  Tim was employed at Verisk Analytics/Insurance Services Office for the last 26 years.  He previously coached softball for Glen Oaks CC, was the assistant wrestling coach at Constantine, and little league coach.  Additionally, Tim worked for Reed Farms.
Tim loved to go fishing, hunting, and spend time at the lake.  He lived for sports and being able to coach his kids in baseball, softball, wrestling, basketball, and football as they grew up was his true passion.  Tim was a staple in the Centreville and Constantine communities, coaching, teaching, and motivating hundreds of young athletes over the years.  He was not afraid to push someone because he knew they had it in them, and was the first person to give them a high five when they succeeded.  Tim's family was his pride and joy, and his favorite job recently was being a new grandpa.  He quickly became a pro at changing diapers and looked forward to each moment he could spend with his grandson.  His legacy will forever live on in each one of us who were truly blessed to know and love him.
Tim is survived by his wife Jan Reed of Three Rivers, children Jessica (Francisco) Gallegos of Middlebury, Adam Reed of Three Rivers, Angel Reed of Kalamazoo, and Tommy Reed of Three Rivers; siblings Tom (Sally) Reed of Constantine, Mick (Amy) Reed of Kalamazoo, Barb (Virgil) Wittenberg of Constantine, Lynelle Reed Peterson of Centreville, and Debby Reed of Centreville; grandson Julian Maximus Gallegosand, and several nieces, nephews, and in-laws.
He was preceded in death by his parents, twin brother James Reed, sister-in-law Marsha Reed, and in-laws Leonard and Ilean Becraft.
Relatives and friends will be received Tuesday from 2 to 4 and 6 to 8, and Wednesday from 2 to 4 and 6 to 8 at Eley Funeral Home, Centreville.   Religious services will be held on Thursday at 11am at Riverside Church in Three Rivers.  Interment will follow in Calhoun Cemetery in Constantine.  Memorial contributions can be directed to the Tim & Jim Reed Memorial Scholarship Fund or to Hope United.  Online condolences can be left for the family at www.eleyfuneralhomes.com.