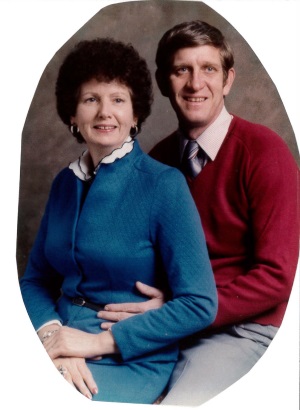 Janet Lee Herschleb, age 86, of Three Rivers, died unexpectedly on Friday, Dec. 28, 2018 at her home. She was born in Vicksburg on Oct. 12, 1932 the daughter of Harold and Mildred (Brockway) Miller and she attended Vicksburg Schools. She was married to Clyde M. Covell in 1948, and they were later divorced. Janet worked at WL Molding in Portage, St. Gregory's Abbey, Eaton Manufacturing, and retired from the floral department at Meijer in Three Rivers. She was married to Ray Lee Herschleb on Feb. 26, 1965 in Leonidas. He died on Feb. 12, 2014.
Janet was an avid gardener and was a member of the Three Rivers Garden Club. She also enjoyed sewing and crocheting, donating most of her craft items to the church or the domestic assault shelter. She enjoyed travelling with her family, and loved all animals, especially her dogs.
Janet is survived by three sons, Danny Covell of Three Rivers, Tim (Nancy) Covell of Healy, AK, and Ray L. Herschleb of Reno, NV; three grandchildren, Dustin (Meghan Bullock) Covell of Philadelphia, Amanda Covell of Grand Rapids, and Amy McCarter of Fairbanks, AK; two sisters, Beverly Nimo and Susan Schippers; in laws, Jerry Herschleb, Bruce (Dee) Herschleb, and Corinne Herschleb; many nieces and nephews. She was preceded in death by her parents; her husband, Ray; and four sisters, Ann Perkins, Jean Griner, Janey Strome, and Joyce DeYoung.
The family will receive friends from 3 to 5 pm Friday, Jan. 4, 2019 at the Eickhoff Farrand Halverson Chapel in Three Rivers. Funeral services will be at 11 am Saturday, Jan. 5, 2019 at the First United Methodist Church in Three Rivers with Pastor Derl Keefer officiating. Burial will be in Riverside Cemetery. Memorials may be directed to either the First United Methodist Church, or to the St. Joseph County Animal Shelter. Online condolences may be expressed to the family at www.efhchapel.com