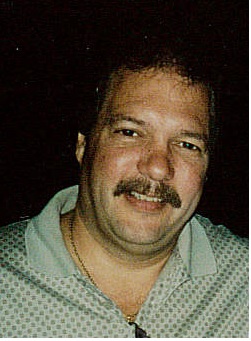 Larry Lee Millard, age 62 of Muskegon, and formerly of Mendon, died Saturday, Dec. 8, 2018 at Spectrum Health Blodgett Hospital in Grand Rapids. He was born in Three Rivers on Aug. 31, 1956 the son of Charles and Genevieve (Searer) Millard. He graduated from Mendon High School in 1974 and later from Western Michigan University. Larry worked in the Equalization Departments in St. Joseph County, Kalamazoo County, and the City of Muskegon before becoming the Level IV Assessor for Muskegon County.
Larry was meticulous at his job and other activities. He won first place in an international dart competition. He enjoyed playing pool in local billiard leagues. Larry was an outdoorsman and loved golf, fishing on the local rivers, and hunting up north. He was a member of the Muskegon Eagles Club and the Harbor Town Yacht Club.
Larry is survived by his mother, Genevieve "Genny" Millard of Mendon; his brother, Gary (Mary) Millard of Centreville; three nieces, LeeAnn, Michele, and Jaclyn; a nephew, Casey; aunt, Sandy Millard; cousins; and his special friend and companion, Carolyn Pavlak of Muskegon. He was preceded in death by his father, Charley Millard.
In keeping with his wishes, cremation has been conducted and no services are planned at this time. Assistance was provided by the Eickhoff Funeral Home of Mendon. Condolences may be expressed to the family online at www.eickhofffuneralhome.com