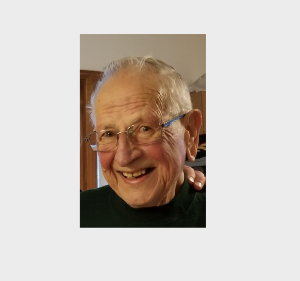 George Nazarowff, age 83, of Lake Templene, Sturgis, passed away Thursday, January 17th, at Borgess Medical Center. George was born in Dearborn on November 24, 1935, a son of the late Norman and Victoria (Prebosky) Nazarowff. He graduated from Fordson High School in Dearborn in 1953.
On November 26, 1955, he married Patricia Przybylowski in Dearborn. Together, they had three children. George worked for the City of Dearborn for over 30 years, retiring as Superintendent of City Parks. He loved to ride his tractor, golf, fish, and watch hockey. He and his wife were members of Immaculate Conception Church in Three Rivers.
Surviving George are his wife Pat of Lake Templene, son Raymond Nazarowff (Linda Dillingham) of Dearborn, son Wayne (Atea) Nazarowff of Brighton, and daughter Cathi Nazarowff of Fishers, IN; and grandchildren Atea B. (Joseph) Duso and their son Ford Joseph Duso, Anthony Wayne (Shelby) Nazarowff, Elliott Victor Nazarowff, Brianne Marie Reinhold, and Sgt. Andrew David (Donnaree) Reinhold and their daughter Elianna Reinhold.
He was preceded in death by his parents, sister Nina LaJeunesse, and brothers Norm and Paul Nazarowff.
According to George's wishes, cremation has taken place. Relatives and friends will be received on Friday, January 25 from 10 to 11am at Eley Funeral Home, Centreville, with religious services starting at 11am. Father Antony Rajesh, Immaculate Conception Church, will officiate.
Online condolences can be left for the famliy at www.eleyfuneralhomes.com.