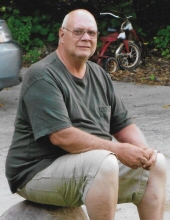 Glenn Eugene Miller, age 72, of Constantine, passed away Tuesday, January 8, 2019 at his home.
He was born July 19, 1946 in Goshen, son of the late Willis and Susen (Bontrager) Miller.
Glenn resided in Constantine since May of 1972 coming from Burr Oak. His early life was lived in Fairview, Michigan where he was a graduate of Fairview High School with the class of 1965.
On August 17, 1968 he married Beth Finch in Fairview, Michigan.
Glenn was a Master Electrician and owned and Operated Miller's Electric in Constantine. He also had been employed by Pioneer Seed Corn in Constantine for 10 years.
He was a member of the Locust Grove Mennonite Church in Burr Oak and the National Rifle Association. He enjoyed woodworking and hunting but what he truly loved was time with his family especially attending his grandchildren's many sporting events.
He is survived by his wife: Beth; two daughters: Angie (Brad) Litwiller of Shipshewana, and Kerri (Chris) Kahila of Cambridge, Wisconsin; two sons: Glendon (Danielle) Miller of Sturgis and Chad (Checotah Duvall) Miller of Grand Rapids; 10 grandchildren: Christen (Darian) Kirby, Cody Litwiller, Caleb Kahila, Drew Litwiller, Carson Kahila, Evan Litwiller, Edward Miller, Gavin Miller, Reece Miller and Samuel Miller; four sisters: Fran (Paul) Eichorn of Centreville, Rebecca (Leon) Troyer of Three Rivers, Rachel (Gaylord) Weirich of Stone Lake, Wisconsin and Ruthie (Dwen) Bontrager of Kalkaska; sister-in-law: Mattie Miller of Phoenix, Arizona and many nieces and nephews.
He was preceded in death by his parents; one sister: Barbara Slaubaugh-Yutzy and two brothers: Samuel G. Miller and David Lee Miller.
The family will receive friends from 2:00 to 7:00 P.M. Friday at the Locust Grove Mennonite Church, 29525 Findley Rd., Burr Oak, MI 49030. A committal service and burial will take place at the Locust Grove Cemetery Saturday at 10:00 A.M. Followed by a memorial service celebrating the life of Glenn Eugene Miller at 11:00 A.M. Saturday at the Locust Grove Mennonite Church. The Rev. Bill Beck will officiate.
The Hackman Chapel of Hackman Family Funeral Homes, 114 S. Nottawa St., Sturgis, MI 49091, 269-651-2331 is entrusted with the arrangements.
The family suggests those wishing to make a memorial donation in Mr. Miller's memory consider the Locust Grove Youth Group.
The obituary is also at www.hackmanfamilyfuneralhomes.com where personal messages of support may be left for the family.
To send flowers or a remembrance gift to the family of Glenn Eugene Miller, please visit our Tribute Store.