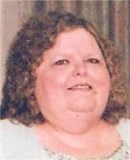 Judith Ann (McElhenie) Nufer (Judi), age 70, of Kalamazoo, passed away unexpectedly Saturday, Jan. 12, 2019, at home.
Judi was born July 1, 1948, in Sturgis, to Ross and Lenore (Pinney) McElhenie.
She was a 1966 graduate of Sturgis High School, where she was a member of the concert and marching bands. Judi attended Michigan State University and later Grand Rapids Community College, eventually becoming a licensed practical nurse serving at Sturgis Memorial Hospital and Bronson Methodist Hospital. Judi loved children, volunteering and then working as a paraprofessional at Martin Luther King Jr. School in Westwood during the 1990s and 2000s. She was a loving and irreplaceable mother and grandmother who will be greatly missed by her friends and family.
Judi was preceded in death by her father (Ross, 2006) and mother (Lenore, 2015).
She is survived by a son, Corey, of Kalamazoo, who lovingly cared for her in the decade before her death; her daughter and son-in-law, Bethany and Clifford Hicks of Benton, Ark.; three grandchildren, Benjamin, Samuel, and Emma; and her brother and sister-in-law, Richard and Amy McElhenie of Punta Gorda, Fla.
A graveside service and burial of ashes, followed by a gathering celebrating Judi's life is being planned for 11 a.m. Saturday, June 29, at Oak Lawn Cemetery in Sturgis.
Hackman Chapel of Hackman Family Funeral Homes, 114 S. Nottawa St., Sturgis, is entrusted with the arrangements.
In lieu of flowers, those who wish to make a memorial donation in her name to help cover funeral expenses may do so through mailing or transferring a contribution directly to Judith Nufer Memorial Fund US Bank, 100 Commerce St. Bryant AR 72022, account number 151803528133.
Her obituary is also at www.hackmanfamilyfuneralhomes.com, where personal messages of support may be left for the family.